TECHNICAL CHARACTERISTICS – What are cement tiles?
The real Encaustic cement tile: Quality, art and durability
The quality of our Victorian floors is optimal. WE SEND FREE SAMPLES * so you can check and admire the product before you buy it.
Manufacturing is done with high-performance materials such as portland cement and premium European construction sand.
---
TYPOLOGY OF HYDRAULIC TILES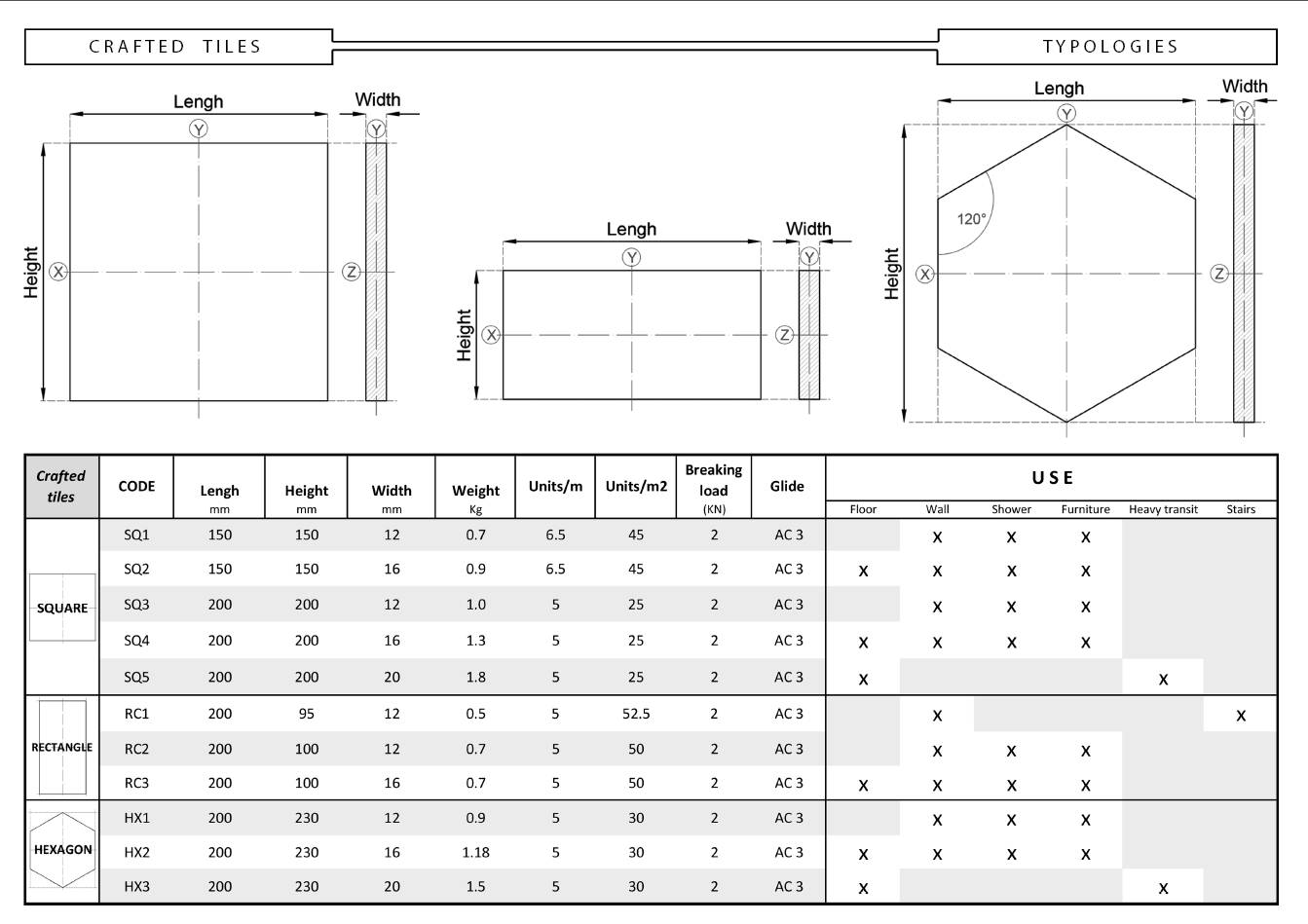 You can download the document in PDF

HYDRAULIC FLOOR TECHNICAL CHARACTERISTICS PDF
---
OUR COLOR PALETTE
Hover over the color to see the color code PANTONE®. Click on the image to see an example tile with that color code.
We also work with all the other colors in the collection PANTONE® Uncoated.
The color is of great beauty and quality thanks to our MINERAL PIGMENTS imported from Germany from renowned laboratories. BAYER , guaranteeing decades of chromatic perfection.
Last but most importantly; the top layer of marble that will acquire the famous satin texture over time and increase the durability of the floor.
Quality materials, homogeneous pressing and a generous thickness of the marble layer are the secrets that ensure a beautiful strong and durable traditional floor.
Our handmade tiles may vary in shades and imperfections from tile to tile. This adds to the unique beauty of an original handcrafted product.
Our Encaustic cement tiles are manufactured one by one, with great care.
*You can choose up to 4 samples that are available in our stock section. Shipping carries costs. For specific samples, manufacturing and drying can take up to 6 weeks. If you need a sample of a design not available in our catalog, the amount of the mold will be requested. Ask about out-of-catalog designs as we have hundreds of patterns and we may have them in our library.