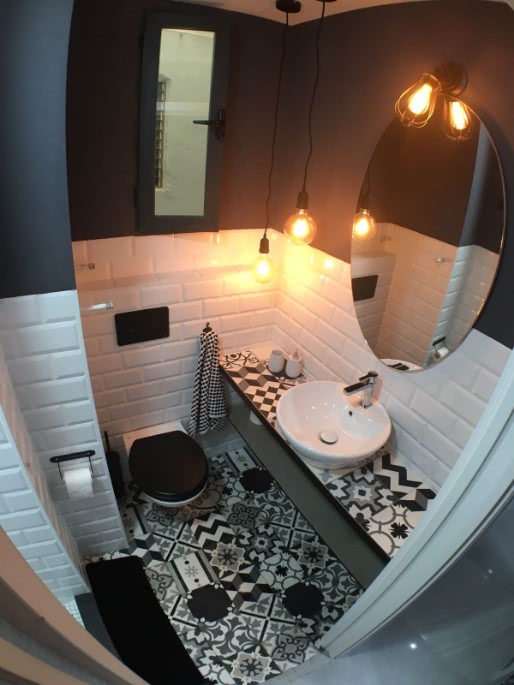 Mixed encaustic tiles
Encaustic tile patchwork: Combining colours, you can create wonderful, original mosaics and murals.
Here are some examples from our clients:
Our patchwork already comes with a pattern combination of hydraulic slabs already in stock at a very affordable price, and you can also have the option of designing your own patchwork mosaic with colors and custom designs, by selecting several models.
Patchworks are very fashionable and a great way to brighten up any room or decoration.
Our customers send us their fun photos with their unique designs.
Black and white encaustic tile floors
One of the most common combinations is the patchwork of black and white hydraulic floor. The combinations usually have a main color mixed with gray and white, but can also be with other colors to a lesser extent.
The patchworks have a reduced price since they are "remnants" of hydraulic flooring in our warehouse.
Tiles can also be personalized by choosing patterns and colors. You must take into account that for a personalized patchwork the minimum of each design must be 0.5 m2.
We also accept custom orders for smaller quantities that "suggest" a predominant color.

Contact us and we'll show you.
Discover our photo galleries in pinterest!