CREATING DESIGNS WITH ENCAUSTIC TILES
INDEX
In this article, we'll give you some tips on how to create designs with encaustic cement tiles Encaustic tiles are known for their ability to create unique patterns and designs in any space. With these tiles, you can create custom designs that reflect your style and personality.
1. Start with a color scheme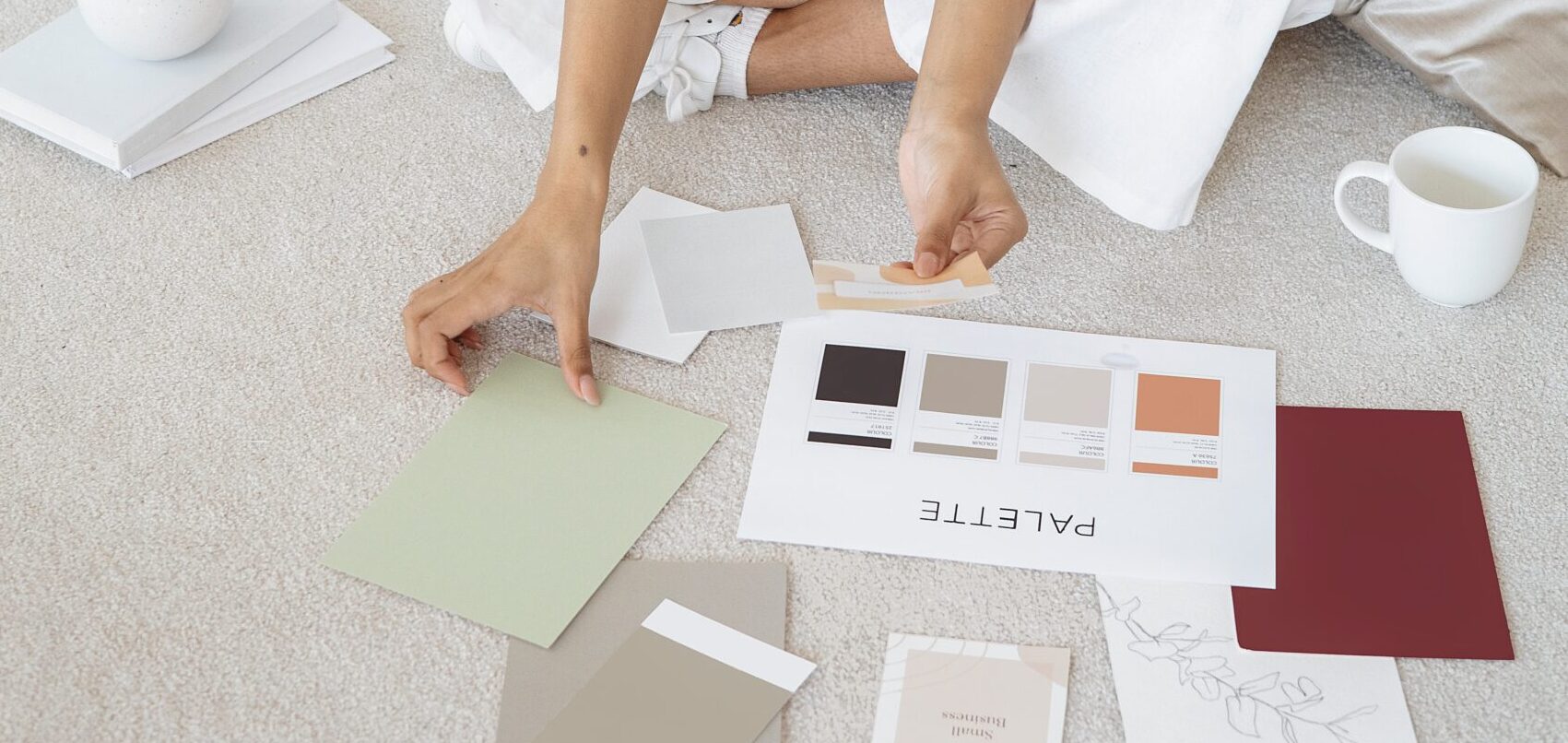 Before you start creating designs with encaustic cement tiles, it is important to have a color scheme in mind. This will help you select the right tiles and ensure that the design looks cohesive. You can choose a color palette that matches your existing decor or create a whole new one.
Many designers take the exterior and surroundings into account when creating a color palette for the interior. This makes a harmony flow with the environment, be it urban, countryside or beach.
2. Experiment with different shapes and sizes
Cement tiles come in different shapes and sizes, which means you have plenty of options to create unique patterns and designs. You can mix and match different shapes and sizes to create a custom pattern and add a touch of visual interest to your space.
Another option is to play with monochrome tiles in different colors. Like the usual checkerboard, the other tiles like diamond shapes, hexagonal and octagonal can be combined to taste and at a much lower price than with decorated tiles.
3. Create a repeating pattern
A repeating pattern is a great way to create a cohesive and balanced design. You can use cement tiles to create repeating patterns that run the length of a wall or floor. This type of pattern adds a touch of movement and fluidity to the space.
The encaustic mosaic floor It doesn't have to be overloaded with colors and shapes. Many of the tiles we sell have simple or line drawings and can be laid out in fun ways, which brings us to the next point:
4. Play with the direction of the tiles
Another way to create an interesting pattern is to play with the direction of the tiles. You can lay the tiles in different directions to create a pattern that feels dynamic and visually appealing. This type of pattern is ideal for adding interest to a wall or floor without overwhelming the space.
In this example, we can see that a single tile with a very simple design can make zigzag shapes, squares, fretwork and fun meaningless mazes.
5. Add a Border or Valance Line
A border line or Frame Is a great way to add a finishing touch to a cement tile design. You can use a border line to separate different patterns or to create a smooth transition between two different designs. A valance can also add a splash of color or texture to an existing design. The borders can be made with drawing or using monochrome tiles of both 20x20cm like 20x10m or using combinations of both.
In short, the Encaustic tiles are an excellent option for creating unique designs and patterns in any space. You can experiment with different shapes, sizes, and colors to create a design that reflects your personal style. In Crafted Tiles, you will find a wide variety of encaustic tiles to create a personalized design in your home or business
-Contact us without commitment! We will be happy to help with your designs.