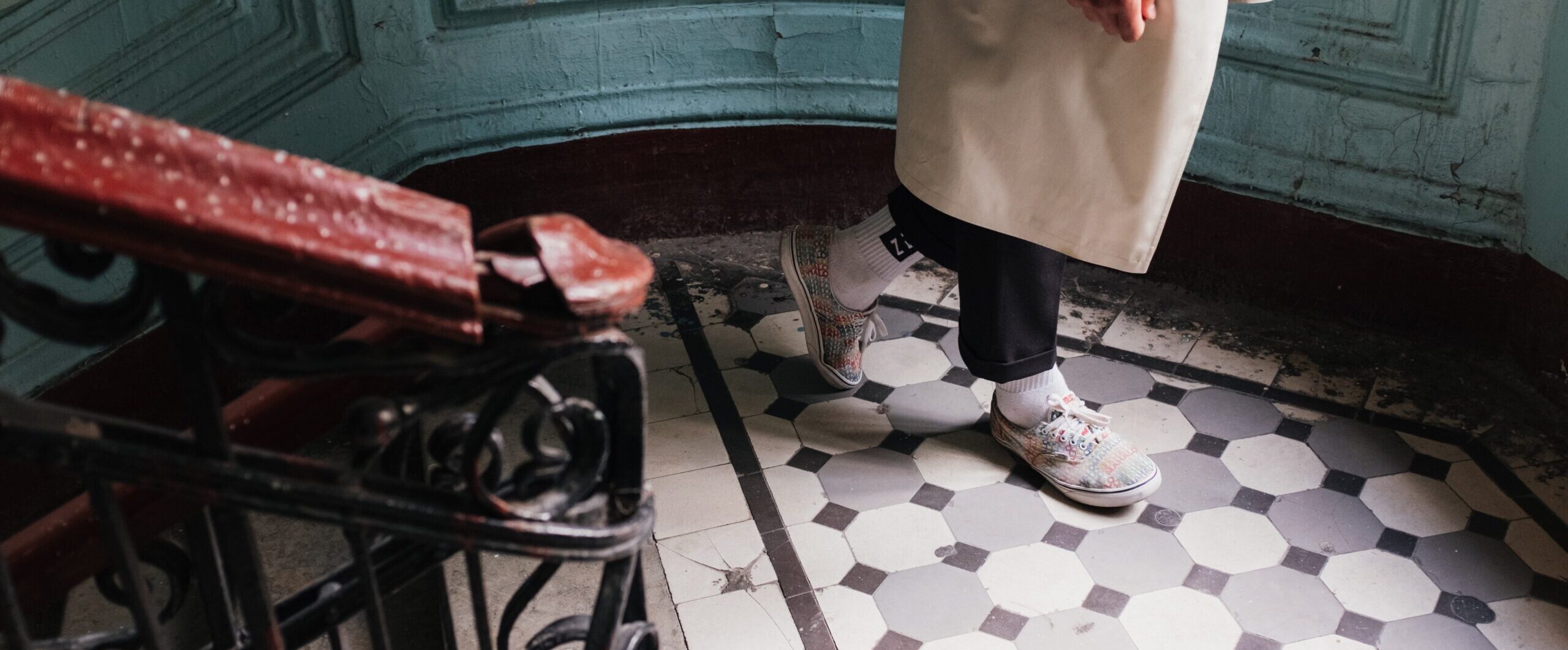 Trends with encaustic cement tiles
INDEX
The Encaustic tiles have been a popular decorative item for many years due to their durability, beauty, and versatility. These tiles are currently experiencing a renaissance in the interior design and exteriors. Here we present some of the current trends in decoration with encaustic mosaic floor.
1. Mix of patterns and colors
One of the most popular trends in decorating with Encaustic tiles is the mixture of different patterns and colors. Tiles are used to create unique and custom patterns, which may include geometric patterns, floral or abstract. In addition, different colors and shades are mixed to create more interesting and visually appealing designs.
Especially the "Encaustic cement tile patchwork" is a decorative option that consists of mixing patterns and colors with different tiles in a random or planned manner.
The patchwork can be completely random and colorful or planned – have a base of one color, for example black and white, with touches of other colors (red, orange) or another example: mosaics in pastel shades.
2. Big and striking tiles
Another trend in decoration with authentic cement tile mosaic are the large and striking tiles. Large tiles can be used to create a decorative wall or to cover the floor of a room. These tiles have a significant visual impact and can be used to create a Focal point in a space.
These shapes are made up of 4 or more tiles put together to form one large pattern.
At Crafted tiles we sell large size tiles (30x30cm and 40x40cm) for restoration of old floors; however we do not advise the use of such large slabs as they are more difficult to install and more likely to break over time.
3. Combination of different types of tiles
Another trend in the decoration with encaustic cement tiles is the combination of different types of tiles. encaustic tiles can be combined with conventional ceramic tiles, wood, marble or other materials to create a more interesting and complex design.
The cement tile mosaic is a material with amazing results combined with other rustic materials such as wood, metal, rust, bricks and other types of manual slabs.
4. Outdoor use
The authentic cement tile mosaic are also great for outdoor decoration. They can be used to cover a deck, patio, or exterior wall. In addition, their durability and resistance to the elements make them ideal for outdoor spaces.
They do not need an expansion joint and their colors made with minerals do not fade in sunlight.
*It is important to take into account that colors that contain blue pigmentation (blue, green, turquoise) ARE NOT suitable for outdoors as it reacts with the sun's rays.
5. Minimalist designs
Although the current trend is to mix different patterns and colors, there is also a growing trend towards minimalist designs. Minimalist designs often include simple patterns and neutral colors, creating a calming and relaxing environment.
At Crafted tiles we can make patterns of your own designs and modify colors from the catalog.
In short, encaustic tiles are experiencing a resurgence in today's decoration. Current trends include mixing patterns and colours, large and bold tiles, mixing different types of tiles, outdoor use and minimalist designs.
In our Catalogue You will find a wide selection of cement tiles to help you create the perfect design for your home or business.
-Contact us without commitment! We will be happy to help with your designs.